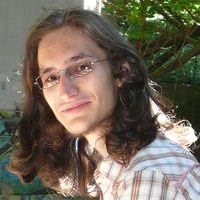 My name is Boris Rozenshteyn (aka Rozboris).
I'm a Web Developer living in Espoo, Finland, working for Mentura Group Oy.
If you need a web developer
Even if you don't need a webdev, check my resume on Google Docs.
My portfolio projects
ITI Marketing (July 2012 — November 2013):
Multiple projects including several mobile-oriented web-apps with HTML5/CSS3/jQuery interaction, offline mode (via cache.manifest), geolocation interactive search and full CMS integration (MODX, Wordpress, Joomla): Sea Island Sales App (iPad-optimized), Wytheville, Loudoun, Northern Kentucky (iPhone/Android optimized).
Introduced and implemented Responsive Web Design optimizations for new and existing websites: see Black Bear, Glynn County Airports and ITI Marketing.
Created a Bradenton mobile site, Android and iPhone native apps using Phone Gap framework based on MODX CMS with offline-mode and auto-update feature for in-app content.
Some personal projects
Sublime Tweet is an open source Twitter plugin for an awesome Sublime Text 2 editor. (October 2011, Python, Git)

Teleportabs is a Google Chrome plugin, that allows you to view tabs, that were opened on your other computers. (September 2011, Java Script, not yet available in Chrome Store)