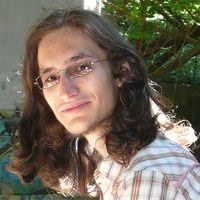 My name is Boris Rozenshteyn (aka Rozboris).
I'm a professional Web Developer currently living in Espoo, Finland, working for Mentura Group Oy.
If you need a web developer email me to rozboris@gmail.com or call me at +358 40 6735858 or +1 (502) 383-2094 or check my resume on Google Docs.
Portfolio projects at ITI Marketing
(July 2012 — November 2013, Brunswick, GA)
Multiple projects including mobile-oriented web-apps with HTML5/CSS3/jQuery/jQMobile interaction, offline mode (via cache.manifest), geolocation-enabled interactive search and full CMS integration (MODX, Wordpress, Joomla): Sea Island Sales App (iPad-optimized), Wytheville, Loudoun, Northern Kentucky (iPhone/Android optimized).
Introduced and implemented Responsive Web Design techniques for new and existing websites: see Black Bear, Glynn County Airports and ITI Marketing.
Created a Bradenton mobile site, Android and iPhone native apps using Phone Gap framework based on MODX CMS with offline-mode and auto-update feature for in-app content.
Pet projects
Sublime Tweet is an open source Twitter package for an awesome Sublime Text 3 editor. (2011–2014, Python, Github, 2K+ downloads)

Teleportabs was a Google Chrome plugin, that allowed to view tabs, that were opened on your other computers. (September 2011, Java Script)

My contacts
My profiles on the Internet
My recent tweets
My public keys
ssh-rsa AAAAB3NzaC1yc2EAAAABJQAAAQEAm2q2N2efIHDTrJU3Zaxr+NGxoSe2m7zjUbFp9AeQubNts5OxffmpaH3hxugvXZ9ceND51azp4gARiSTCWCA0/1HskW/yYNxo2Gbm3rGi+v5j1wda1ywitr05BBmmGfEZUUPWKfuRHdqKQvz4tuoETCOPoVBm92dcAmo/W+vTDtjC/Fqb4hmhOEkqZnDsJ/Wm5lhZDJmE17WUXNxI3an7wPaSDpOYqcZwc6v6SWepD+vDpU3HMgEwhsDY4fcuGGjgB98ByNhWEALPxlctLxZq/TU3ZUEczzbuxzG4IPUspfTnmlPsF8iKDY8SwAKt60Jzz4WRwHyusjICC4guaUddUw== boris@menturagroup.com
ssh-rsa AAAAB3NzaC1yc2EAAAABIwAAAQEAnB0zPjwPKOcJu+HAXvwQDDf+lqT4H1x3v9KnCP37qRtNtpoCbSBlrcLFuQC7PuNHgoLy3cbwQywKEhbyW09Y7odzSaecgM4ssDnSp+Y9bNCEGvEsXlD0XRtW3NlAlJf0N2Cge5JpOjgFkk4OTMQEIfcPpY99xtYY6WM++x3CkUEwJ6rWek3WQFwLLue0/jndWM4YKUe7Tw/vOFLgqXnDwXR1Dgma/HjwUtYn5biHCeIDEzQUzy5vpUrXs7vKxKceO5SvutBGW2PaS6G1g+wusTZyT6pnniBYKs2ELaL+uncrujQZKexHIeVq/VWUm7xkrAZIjt6tQ3+ODyM9CyK9Nw== boris@asus